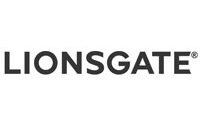 Queen Of Extreme productions are excited to announce the TV format "The Greatest Athlete" we introduced to Lionsgate, has now combined forces in an exclusive worldwide deal. This is an exciting project in which we are happy to be involved – the timing is right with success of the Olympics lifting the sporting profile of many athletes. This project would certainly keep our thirst for sport alive!
Greatest Athlete is all about survival of the fittest, featuring larger than life sporting characters, professional athletes, the armed forces, riot police and amateurs all battling it out to win the coveted title – and with striking scenery, nail-biting action and impressive set designs, this is sports entertainment on a grand scale!
The show is the brainchild of double Olympic medallist and 400PRO CEO Du'aine Ladejo, who says, "Lionsgate UK is a perfect partner to represent Greatest Athlete and blast it into the global stratosphere. We are delighted to welcome them on board."
The last three Greatest Athlete series were watched by more than 14 million viewers and in the run up to the London 2012 Olympics Games, interest in the fourth offering is already at fever pitch. Due to its international appeal Lionsgate will deliver the show worldwide.
Lionsgate's CEO, Guy Avshalom, comments, "We are thrilled to be partnering with Du'aine and the Greatest Athlete team. We are looking forward to bringing a fresh, innovative and impactful season to audiences worldwide."
This season's sports extravaganza, which is in pre-production, has introduced a new element to the format by allowing members of the public to compete. The 'civilian' who makes the cut will challenge eight of the world's professional sports stars during the eight-week televised finals to become the Greatest Athlete. As they say in The Hunger Games, "may the odds be ever in your favour!"
During the last three series some of the country's biggest sporting heroes, including Billy Slater, Quade Cooper, Luke Hodge, Steve Hooker, Matt Mitcham, Eamon Sullivan, Cameron Ling, Jamie Whincup, Lote Tuqiri, Andrew Symonds, Wendell Sailor, Ken Wallace, Kurt Gidley and Mark Webber and James O'Connor went head-to-head during the televised shows.