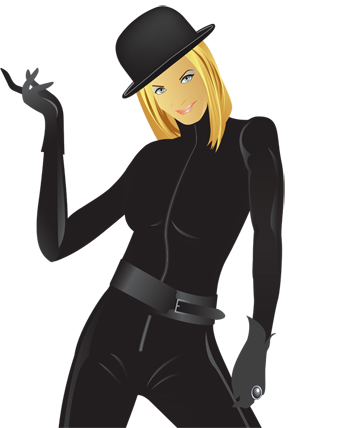 R
issy Mitchell is an accomplished producer, director, editor, presenter, business woman and media advisor.
Rissy spent 10 years as a corporate presenter and producer working with various high profile companies including Sony, Panasonic, British Airways, British Gas, American Express, and Unilever (Dove).
After many successful years of corporate and TV presenting, Rissy launched her production company 'Queen of Extreme' – the title coming from the nickname she earned as a competitive triathlete and her passion for extreme sports.

This move has been rewarded with remarkable success. Recent credits have included "Tour de France" broadcasts featuring live production in London and the 'Salon Privé' documentary featuring guest interviews with celebrities including Chris Evans and many other high profile car enthusiasts. For 'Salon Privé' Rissy produced presented and edited the programme for broadcast.
Other recent productions have included coverage of many sporting events, ranging from side-car racing and cage fighting through to supercars. Rissy Mitchell is well respected by the 'Institute of Directors', regularly contributing business and lifestyle features for the 'The Director' magazine. She is also a regular radio interview guest on a wide range of media topics and is often asked to give talks on the media industry.
With ten years experience Rissy is well equipped to advise on production and media. With her wit, warmth and intelligent interviewing technique, she can capture any audience; she is a respected presenter in the media and TV industry for her creativity and can-do attitude. "Always makes your interviewee comfortable," she explains "even the uncomfortable celebrity!".
Her production company has grown year on year, gaining many credits for its work. The company has an unrivalled reputation in the industry because Rissy employs only the top professionals in their field – from scriptwriters and producers to photographers and broadcast specialists. Her main focus now is the new market of live streaming via the internet. With the explosion in growth of the Internet, she recognised early on that live streaming and video production would be a growing force and embraced it with her own unique flair and creative talent.
With a large and expanding range of clients and sponsors, Rissy is also directing feature films and has recently completed her first short film "Creation". She is currently directing a documentary about the London Hippodrome, which has recently undergone major restoration. This takes in its history from the 1900s right though to its current redevelopment and opening this year.